The Treasurer's Office is open to the public
By Appointment Only -- No Walk-ins
ATTENTION CUSTOMERS WHO DO NOT RESIDE IN WARREN COUNTY:
Effective July 1, 2023, customers who do not reside in Warren County will be assessed a $10.00 convenience fee for the issuance or renewal of a driver's license or non-operator's identification card unless they pay property taxes in Warren County and are able to provide proof of payment. This $10.00 convenience fee must be paid with cash or check. (Iowa Code 321M.9)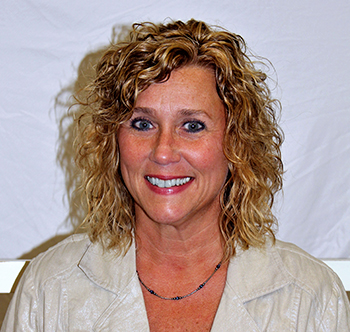 Julie Daugherty
Treasurer
Address
301 N. Buxton, Suite 102 PO Box 217
Indianola, IA 50125
Office Hours
7:30 a.m. – 4:30 p.m.
Monday – Friday
Treasurer Fax
Fax: 515-690-9259
Email: treasurer@warrencountyia.org
Vehicle Services
Phone: 515-961-1111
Email: mv@warrencountyia.org
Driver Services
Phone: 515-961-1144
Email: dl@warrencountyia.org
Property Tax
Phone: 515-961-1110
Email: propertytax@warrencountyia.org
About the Treasurer
The County Treasurer is elected every four years at a general election and serves as the county finance officer. Julie Daugherty is the current Treasurer and has held the office of Warren County Treasurer since January 1, 1999.
The Treasurer is responsible for collection of property taxes and other fees for state, county, city, school districts, community colleges, and other taxing entities such as townships, fire districts, and drainage districts.
They also receive and account for all funds collected by various county departments.
All money is prudently invested and totally insured and protected as required by the Code of Iowa. The guidelines used are safety, liquidity, and maximum return for the public investment. These investments come from property taxes, state and federal monies, motor vehicle fees, driver license fees and other miscellaneous fees collected through other county offices.
Additionally, they are responsible for all motor vehicle transactions and for the issuance of driver licenses.